High-Return Fundraising Programs
We've put the "FUN" back into fundraising! Great Western Reserve has developed a variety of fun and interesting fundraising programs that are specifically designed to motivate participants and generate funds for your organization.
Here are some of our most popular and highest profit return fundraising programs:
---
"Believe in Magic" – 2017 Fall Fundraising Catalog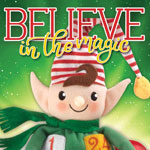 Check out our new Fall Fundraising Catalog (one of the largest) and start your 2017 Fall Fundraiser with Great Western Reserve! Choose from a wide selection of kitchen goods, wrapping papers, holiday-themed decorations, kids gifts, irresistible sweets, delectable baked goods, handy household items and inspirational treasures… This is one of the largest fundraising brochures ever, full of gift ideas for every occasion and especially built for the fall and holiday season!
> View our Fundraising Shopper Catalog here!
(Note: Large file download.)
---
Otis Spunkmeyer – Frozen Cookie Dough & Family Collection!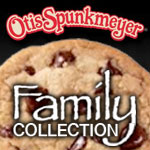 Our "Otis Easy Direct-to-You fundraising program" is a turnkey solution for helping schools and organizations make more money with an item that everybody loves: fresh-baked cookies. Otis Spunkmeyer is the #1 frozen cookie dough in fundraising and our brochure includes a wide selection of frozen, pre-portioned cookie doughs, dessert rolls, Cinnabon® rolls, garlic breads, frozen pizzas, delicious cheesecakes and Auntie Anne's® Soft Pretzels and snacks. Check out our Otis Spunkmeyer Family Collection brochure below – another great (and delicious) way to bring innovative and fresh ideas to your fundraising campaign.
> Otis Spunkmeyer Family Collection Brochure
---
Otis Spunkmeyer – Cookie Shoppe!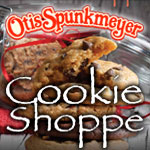 Our Otis Spunkmeyer Cookie Shoppe program is another crowd pleaser by focusing on the one thing everybody loves, COOKIES! This brochure features the same top-selling, frozen cookie dough as our Otis Spunkmeyer Family Collection, but without the dessert rolls, garlic breads, pizzas, etc. – just the cookies. Our Otis Spunkmeyer Cookie Dough fundraisers are pre-portioned in tubs of 36 cookies – ready to bake straight from the freezer to the oven.
> View our Otis Spunkmeyer Cookie Shoppe Fundraiser Program
---
Great Western's Premium Reserve Collection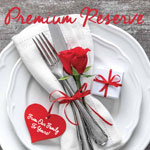 Our Premium Collection of pre-portioned, shelf-stable, and delicious cookie dough, cheesecakes, Auntie Anne® Pretzels, Cinnabon® rolls, funnel cakes, soups, biscuit mixes, cheese balls and party mixes. One of the easiest-selling and most delicious ways for your organization to make money!
> View our Premium Reserve Collection brochure.
---
Color-A-Thon – Color Run Fundraising Event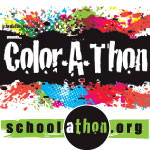 The Color Run Craze that's sweeping that nation can now earn your school or organization money! From start to colorful finish we provide you with the tools you'll need to make this a huge success – including planning guides, flags and route markers, finish line, t-shirts, color packs, and even our Money Management Software for credit card processing. We also provide a dedicated website for the event AND each one of your participants – allowing you to spread the word (and excitement) via social media and email!
> Click here to view more Color-A-Thon Details.
---
America Collection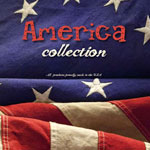 Our America Collection features over 50 great American-Made fundraising products sure to boost your profits! This brochure contains chocolate-covered nuts and pretzels, peanut butter cups, gummi worms, cashews, fun gardening kits, aromatic candles, sausages and cheeses, and flavored, gourmet popcorns!
> View our America Collection brochure!
---
Custom USA Collection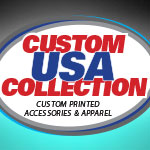 Show off your school spirit with these custom printed, USA-made products! Our rubber-backed products are custom printed (with your logo and/or artwork) in full color – on a durable, fade-resistant polyester surface. Locally made from 100% recycled tires, environmentally friendly and built to last many more miles.
> View our Custom USA Collection fundraiser!
---
Hometown Bakery – Premium Frozen Pies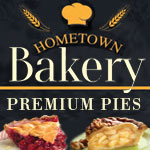 If you're looking for a Market Day replacement for homemade pies, we'd like to introduce our newest program, Hometown Bakery Premium Pies! These delicious pies are made right here in Ohio using fresh grown, real fruit such as Fresh Apples, "Tree Ripened Peaches," Wild Blueberries and Superior Grade "A" Cherries. The dough is mixed in small quantities to insure a flaky crust and no artificial flavors are ever used. These pies are of the highest quality, ship frozen and ready to bake and your satisfaction is guaranteed! (Pies are 9″ 36oz.)
> View our Hometown Premium Pies Program
---
Lil Shopper's Shoppe – Holiday Fundraiser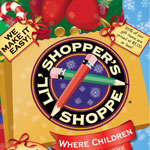 Let the kids do the shopping this holiday season! This fundraiser is a great way for kids to shop for their parents, siblings, grandparents, friends – or anyone they want – all while helping to support your school. This holiday shop (aka "santa shop") delivers directly to your school for display. Kids can shop, while you use the included shopping cart software to keep track of your sale. Items are shipped and in-stock at the time of purchase. Add a bit of fun to the kid's holiday season.
> View our Lil Shopper's Shoppe Holiday Fundraising Program
---
ONLINE ORDERING is just a click away!


Or give us a call and let's ignite your fundraising efforts today!

800-666-4136



Fill this form out to receive profit and program information!
---
Visit our Online Store!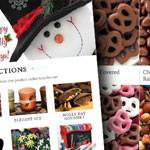 Our Fall 2016 fundraising catalog contains a carefully assembled collection of fundraising programs that are proven winners!
Now our entire collection of product are available for purchase directly through our online store! Your student/organization will both get credit for the sale – and purchased items can be shipped straight to your sponsor's home. Shop Online Now!