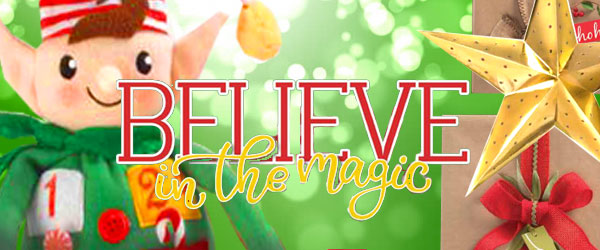 2017 Believe in Magic – Fall Fundraising Catalog
Our "Believe in Magic" fundraiser catalog is one of the nation's largest fundraising catalogs, featuring 150+ fundraising products & gift ideas for men, women and kids of all ages.
This high quality, fundraising brochure is an easy way for schools, sport teams, cheerleader groups, school bands, church and youth groups, charity organizations and other fundraising groups to raise money.
What's more, we offer patrons the widest variety of quality, useful and priced to sell products. Our "Believe in Magic" order taker brochure is one of the largest fundraising shopper catalogs in the nation – available for easy, paper order–or– online purchase. (Great for those out-of-town family members and friends because students will receive credit for all online orders placed as well as paper orders.)
We've Got Something for Everyone!
Amazing products, proven to sell and available by either conventional catalog orders or now on our convenient online fundraising store!
Our 2017 Fall Fundraising Shopper Catalog is our best yet featuring:
Holiday themed gifts
Premium scented candle fundraiser (including Jolly Rancher®, Reese's® and Hershey's® scented candles)
Caramel corn and other popcorn
Decorative candle holders
Oreo® dessert and slow-cooker cookbooks
Chocolates, caramels, peanut butter cups, chocolate covered pretzels, fudge, chocolate mints, sour gummi worms and other candy fundraisers
Flower bulbs and outdoor decorations
Serving ware and platters
Pine River® sausages, beef sticks and cheese dips
Gorgeous infinity scarves and closet organization pieces
Cashews, nuts and trail mix
Disney® Frozen books, Princess Cupcakes, Mickey Mouse Clubhouse books
Fairy garden kits, fly trap and money plant kits
Kitchen utensils and wares,
Over 25 different holiday gift tags, decorations and wrapping paper!
As you can see, this is one of our largest brochures ever and is sure to offer something for everyone.
---
If you are in need of elementary and middle school PTA fundraising ideas for the holiday season, consider our KidSmart Holiday Shoppes as well. This fundraiser gift catalog is sure to bring the holiday cheer to your students and their families!
---
FREE PRIZE INCENTIVE PROGRAMS AVAILABLE!

This fundraising program, along with all of our fundraisers and fundraising programs is available with a FREE PRIZE PROGRAM for both students and teachers designed to help boost sales and promote excitement for your students, teams or groups to above and beyond your goal by selling more, more, more! Oh, did we mention that we also have one of the NATION'S LARGEST PRIZE PROGRAMS AVAILABLE?! (Well, we do and it works!)
---
WHAT TO DO?

CALL OR EMAIL US TODAY!
To hear about our great profit tiers and to get your next fundraising efforts started with one of the nation's largest order taker fundraising brochures, call us today toll free at (800) 666-4136 or locally at (330) 645-7900.